Giraffe Scaffolding Services in London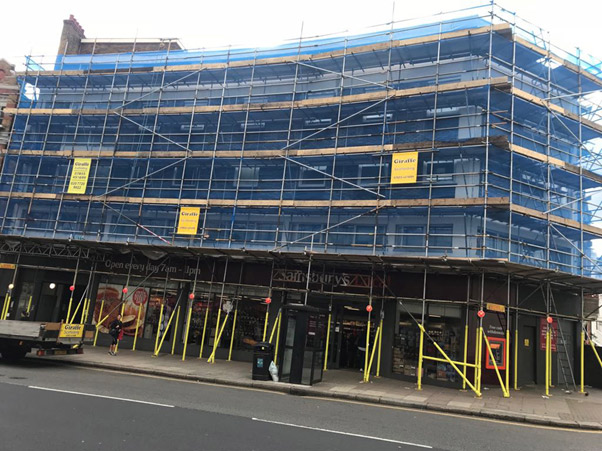 Giraffe Scaffolding services are pleased to offer our comprehensive range of scaffolds to suit every job. We offer our professional services to industrial, commercial and residential clients all across the London area.
We specialise in supplying:
building companies
decorating companies
external building cleaners
renovation companies
residential home owners
restoration companies
roofing contractors
and many more…
Our services
The Giraffe Scaffolding team provide a fast, friendly and reliable service to our clients to ensure that every need is met. We use our years of experience to supply and fit scaffolding that exceeds all current UK Health & Safety requirements, and can be expertly tailored to suit each individual situation.
Do you have an unusual or unique project that needs our help? Our highly experienced team of scaffold specialists are here to help! We will provide you with our high quality expert advice and will recommend a reliable and safe solution for your scaffolding needs.
We are here to provide you with safe, reliable and affordable scaffolding for new builds, temporary roofs, temporary bridges, hoist towers, edge protection, external building decoration / restoration, and much more. We have the perfect solution for your scaffolding needs so do not hesitate to give us a call to discuss your requirements.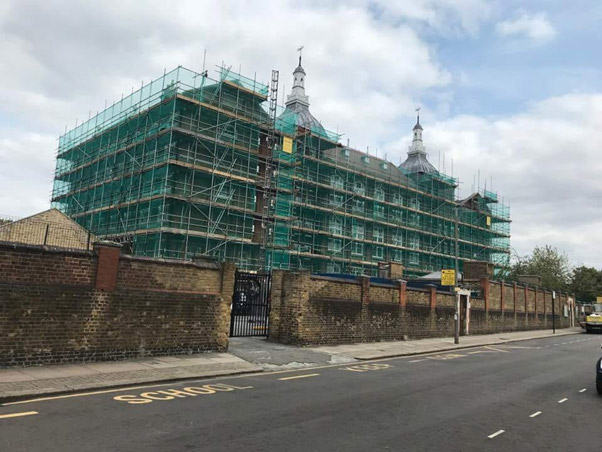 HOARDING SERVICE
DUE TO DEMAND GIRAFFE SCAFFOLD SERVICES NOW PROVIDES A SERVICE FOR THE SUPPLY, FIXING, PAINTING AND REMOVAL OF PROTECTIVE SAFETY AND SECURITY HOARDING TO BE FIXED TO SCAFFOLD PROVIDED BY US OR OTHERS. THE HOARDING TO BE TO THE CLIENTS' SPECIFICATION. FOR A COMPETITIVE QUOTE PLEASE CALL OR CONTACT US VIA:-
MOBILE: 07855 451699
EMAIL: tim@giraffescaffolding.com